100% Family Owned & Operated
Proudly owned and operated by the Skidmore family, the brand was built on a simple philosophy – from the best grapes, comes the best wines.
As generational wine growers, we have been producing some of the finest wines in the New South Wales, with a vision and commitment to provide our customers with handcrafted, yet affordable premium wines.
Our grape growing philosophy is important; it all starts in the vineyard with a combination of traditional and modern technologies.
Although we call the Hunter Valley home, we have vineyard interests in other premier growing regions within New South Wales including Tumbarumba and Hilltops. With a growing interest in the cool climate and multi award winning region of Hilltops, we have taken out an extensive contract on a major vineyard for premium fruit from vintage 2019 onwards.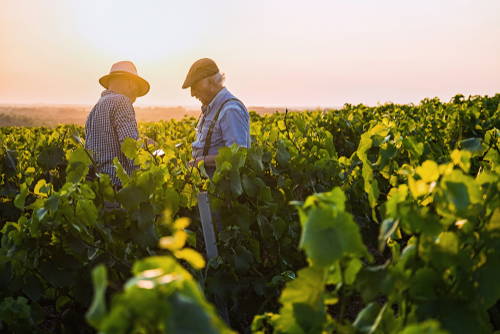 We are often asked about the origin of our name, "Molly's Cradle".
Our first vineyard was located in Tuckers Lane North Rothbury, Hunter Valley, we started with virgin land on a one hundred acre site. Once our Verdelho, Chardonnay and Merlot block had been cleared, a distinctly "cradled" area geographically could be seen, add to this that the property was at the base of Mount Molly Morgan, we decided to call our first range of wines Molly's Cradle.